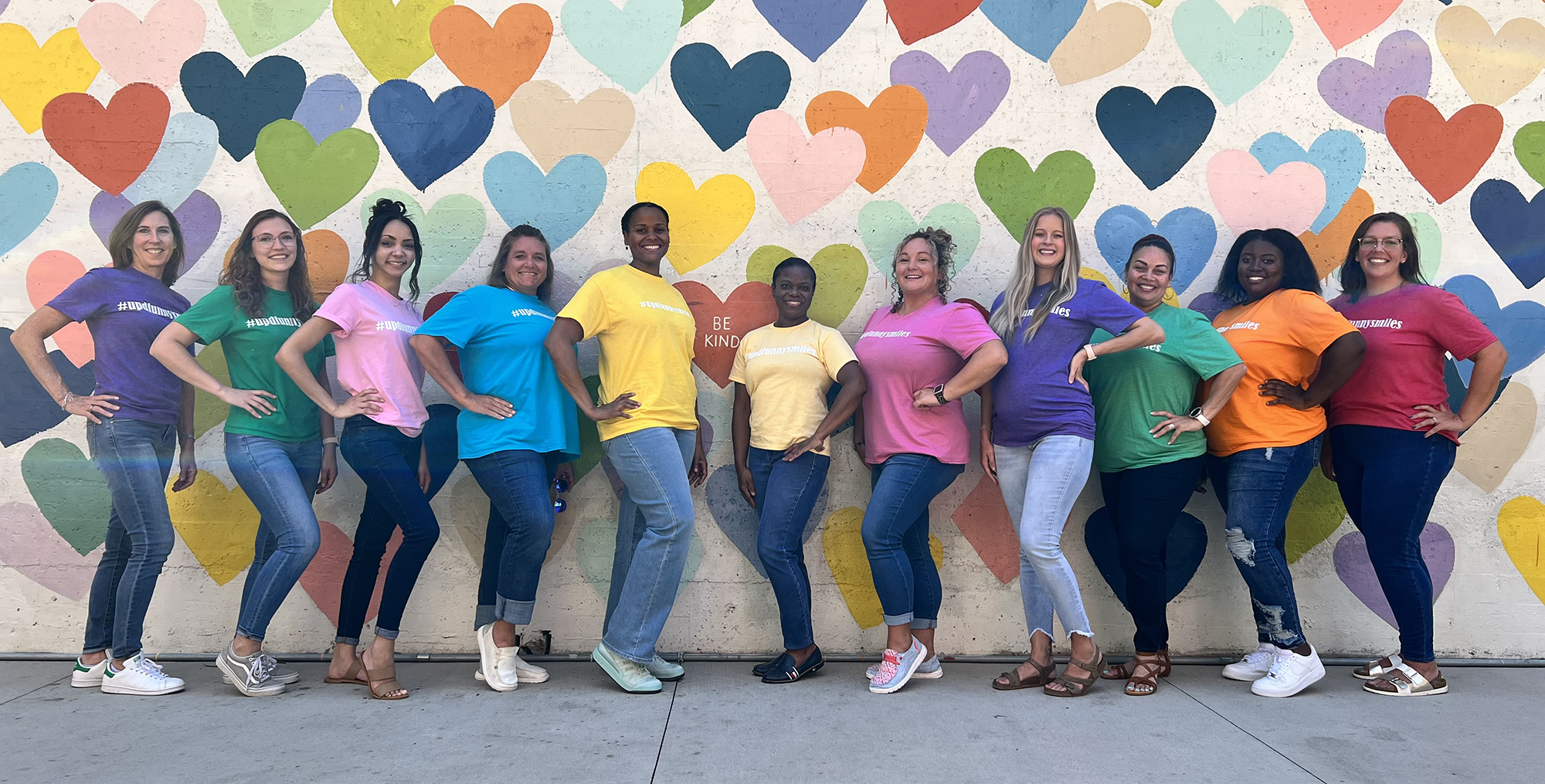 At University Pediatric Dentistry, we have a team approach to dental care that starts with how our team works together and extends to the care we provide our patients. When you bring your child to our practice, our friendly and experienced team of dental professionals will go out of their way to ensure that your child feels safe and comfortable while we provide the quality dental care and education they need to enjoy a lifetime of healthy smiles. Give us a call at 704-688-1664 to learn more about pediatric dentistry in Charlotte, North Carolina, and to make your child's appointment with our pediatric dentists, Dr. M. Danielle Funny or Dr. Sonya Maynor.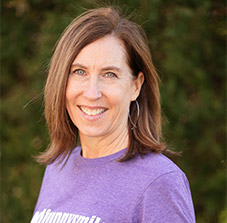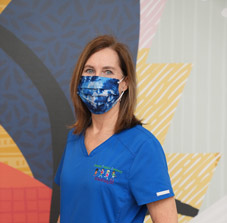 Amy
Practice Manager
My name is Amy, and I am the practice manager here at University Pediatric Dentistry. I am a graduate of the University of South Carolina. I have lived in Charlotte for over 20 years and have enjoyed working in the dental field for the last 18 years. My previous background includes advertising and life and health insurance. Outside of work, I enjoy spending time with my family and friends and training with my running group. I have two adult children: Zach and Maddie. Both of them love Dr. Funny and Dr. Maynor and enjoyed being patients at our practice when they were younger!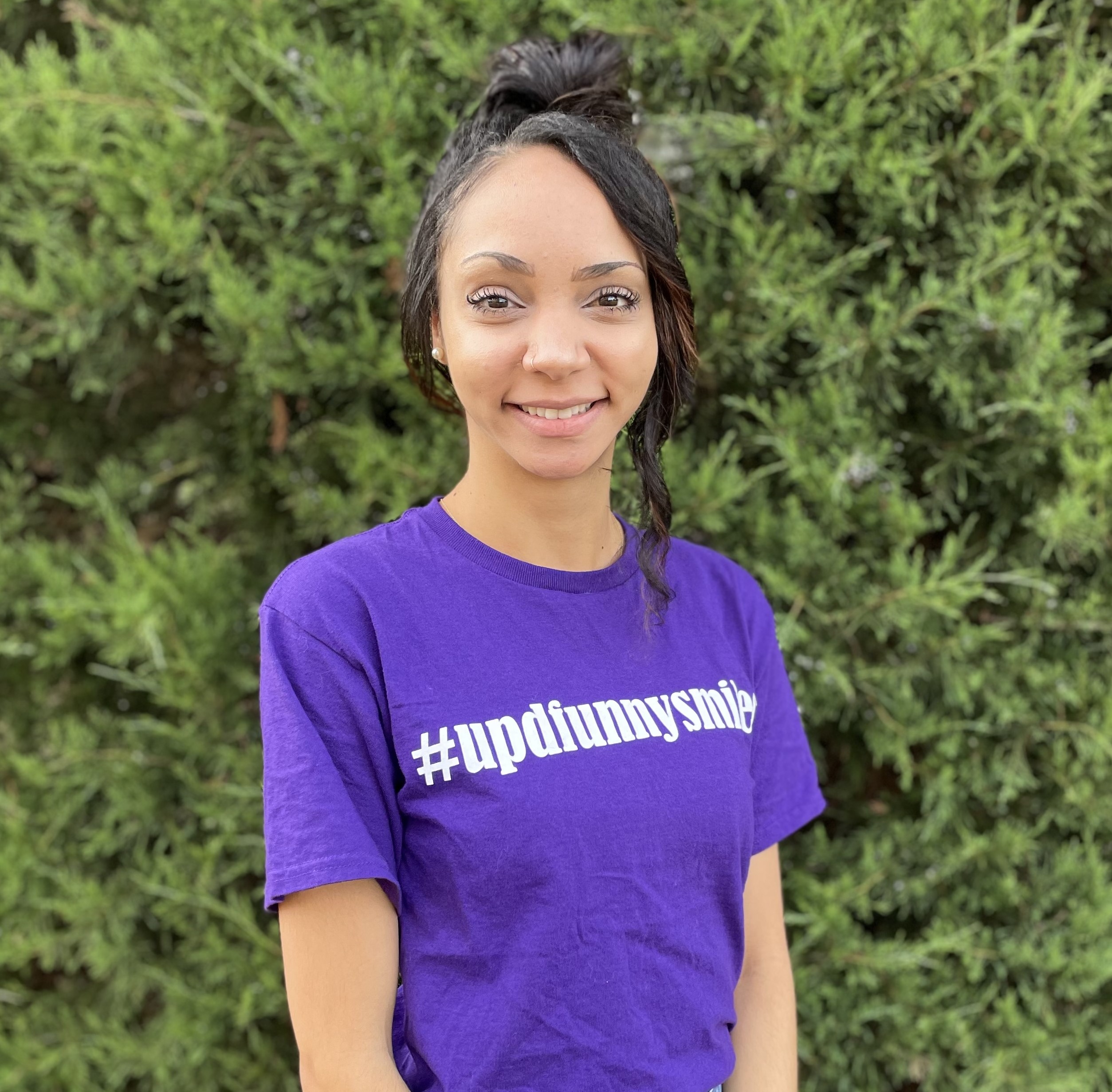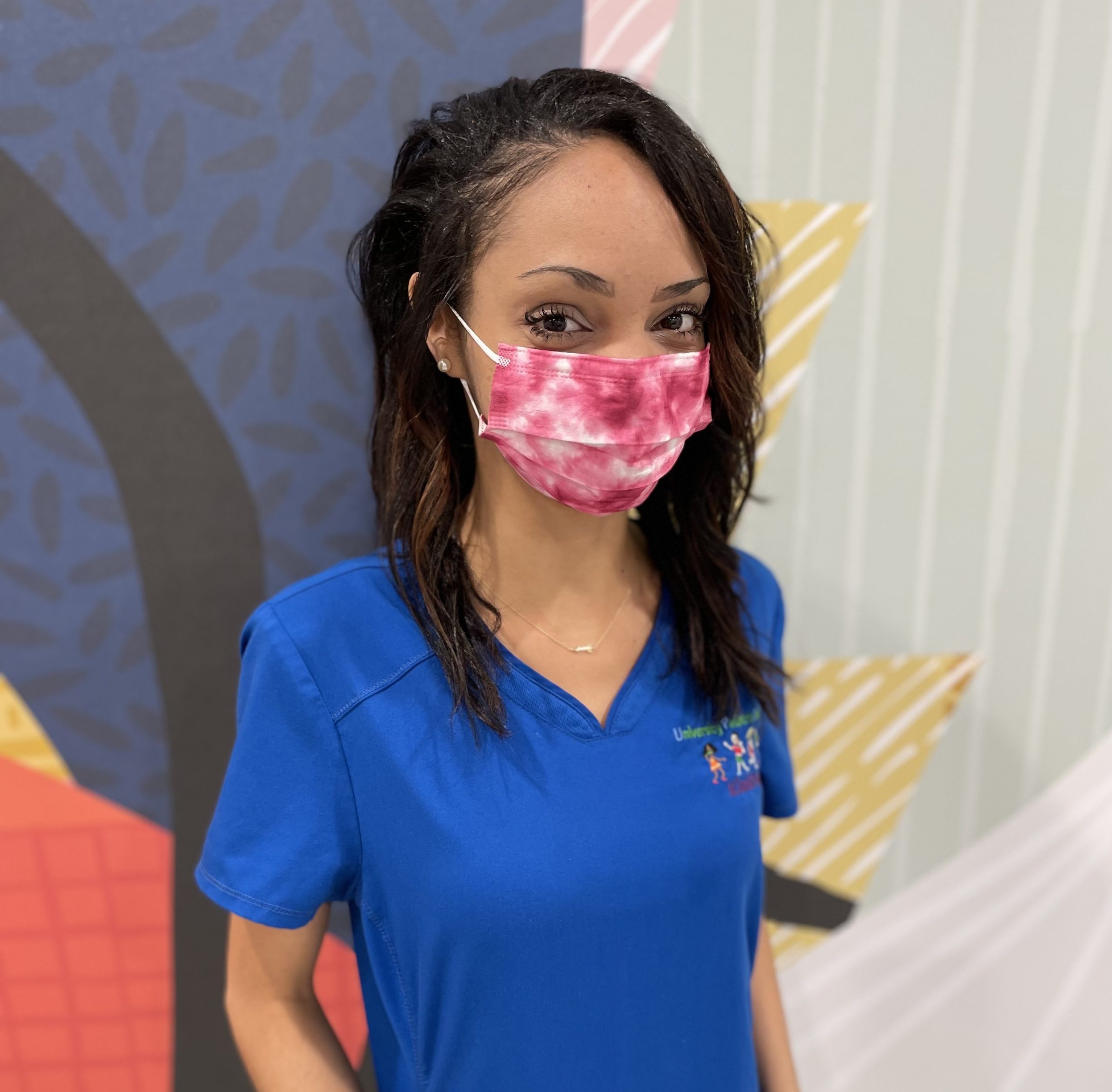 Daria
Treatment Coordinator
My name is Daria, and I am the Treatment Coordinator. I have been in the dental field since 2016 and relocated to Charlotte from the Sunshine State. In my free time, I love spending time exploring the city, trying new restaurants and spending quality time with friends and family. I love being a part of an amazing team at UPD and working alongside Dr. Funny and Dr. Maynor.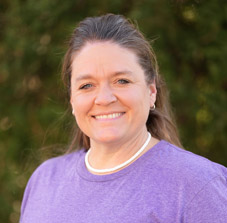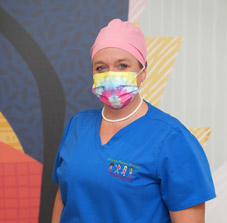 Kelly
Dental Assistant II
Hi! My name is Kelly, and I have been part of the UPD clinical team for over 11 years now. My husband, son and I love to go boating with our two pups: Boomer and Sooner. If you don't find me on the lake, then I am usually on the tennis court. I have been playing tennis since I was in elementary school. I love what I do because I am surrounded by an AMAZING team and great patients. Kids will always keep me young.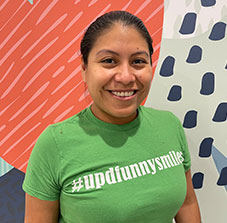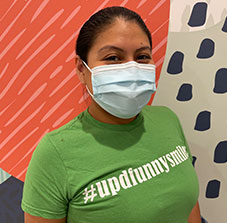 Alicia
Dental Assistant II
Hi! My name is Alicia, and I am one of the dental assistants here at UPD. I am passionate about getting to know all our patients and making sure they receive quality service and attention. I enjoy hanging out and making memories with my family. I also love to travel and spend time outdoors.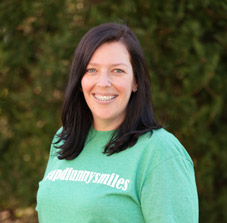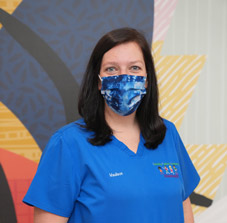 Madison
Front Office Coordinator
My name is Madison, and I am the front office coordinator. I have been a part of Dr. Funny's and Dr. Maynor's team for over 11 years. You may not see me in the office because I am a virtual employee! Our family moved to Charleston in 2021, however I am able to continue working alongside the UPD team from afar. Outside of work, I enjoy crafting, watching college football (Go Dawgs!) and, of course, visiting the beach!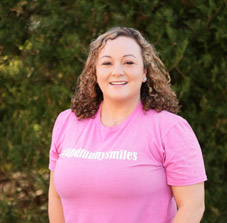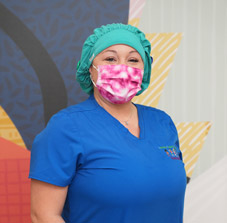 Megan
Dental Assistant II
My name is Megan, and I have been with the UPD team for over ten years as a clinical assistant. I have a son named Benjamin who is the light of my life! I love the outdoors, shopping and spending time with family. I love visiting the beach in the summer and mountains in the fall. I strive to make each patient feel as comfortable as possible in our office. I love getting the opportunity to know each and every patient and see them grow. Dr. Funny and Dr. Maynor are the best, and I am privileged to work beside them each and every day!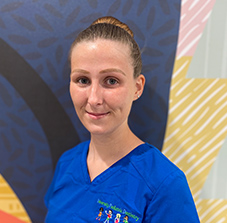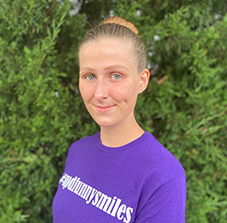 Ally
Dental Assistant II
Hello, my name is Ally and I am a dental assistant at University Pediatric Dentistry. I am originally from Salisbury and I am still learning the Charlotte area. I love animals and the outdoors! My favorite activities are wakeboarding, hiking, and playing with my fur babies. I hope to give every child an amazing experience when they come to the dentist. I strive to make a connection with each patient to help them feel like a part of our dental family.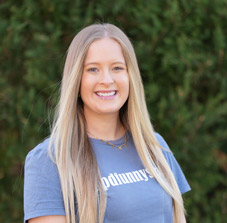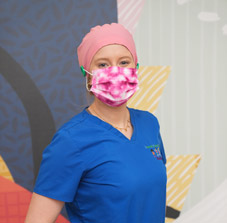 Melissa
Registered Dental Hygienist
My name is Melissa, and I am one of the hygienists here at UPD. I have been working in pediatric dentistry for four years. In my free time, I love spending time with my daughter, Lainey, my husband and our two German Shepherds. We will be completing our family in December 2022 with the arrival of our little boy. I love working at UPD and with Dr. Funny and Dr. Maynor. They are the best!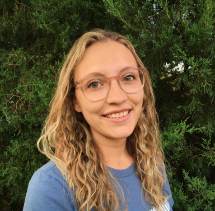 Vanessa
Registered Dental Hygienist
Hello! My name is Vanessa, I am one of the dental hygienists at UPD. I have been a hygienist in a pediatric office since 2016. I love working with children and seeing their glowing smiles! I try my best to make every patient feel comfortable and safe at the dental office. I moved to Charlotte from New England this past summer and am loving it! I love to hike, kayak and explore new areas. I look forward to meeting you and your family!