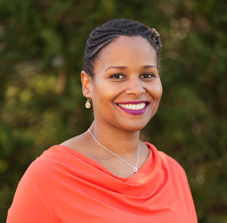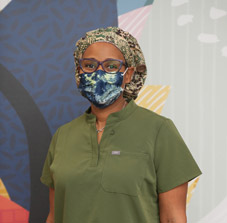 M. Danielle Funny, DDS Dr. Funny began her career in pediatric dentistry by treating patients in both public health and private practice before coming to University Pediatric Dentistry in 2009. A native of Elmsford, New York, she has grown to love the pace and weather in Charlotte! Dr. Funny was interested in science and in health-related issues even as a child, hoping to pursue a career in health care and make a positive impact on her community.
Her first strides toward becoming a health care professional were at Howard University in Washington, DC. At Howard, she earned a Bachelor of Science degree in chemistry before returning to New York to further her studies at New York University, where she earned a Doctor of Dental Surgery degree.
As a dental student and later as a pediatric resident, Dr. Funny was very active in local and international dental outreaches. Her outreach interests afforded her opportunities to travel to Jamaica and the Dominican Republic, where she provided much-needed dental care to adults and children in underserved areas. It was through these outreach ventures and her personal experiences that she focused her career path on pediatric dentistry. Dr. Funny has continued her commitment to the underserved both locally and abroad by supporting the Ada Jenkins Dental Clinic, North Carolina Missions of Mercy clinics and many other dental outreach initiatives.
Dr. Funny currently holds memberships in the American Academy of Pediatric Dentistry, North Carolina Association of Pediatric Dentistry, American Dental Association®, National Dental Association and Delta Sigma Theta Sorority. Locally, she actively participates in the Old North State Dental Society and Sharon L. Holley Study Club. Dr. Funny is a Board Certified pediatric dentist and has earned the distinction of becoming a fellow of the American Board of Pediatric Dentistry. When she is not treating patients, she enjoys reading, traveling, volunteering, and spending time with her husband, children, family and friends.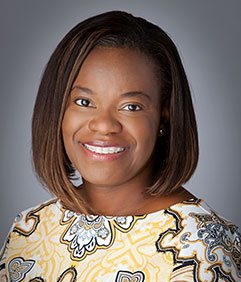 Sonya Maynor, DMD
Dr. Maynor received a Doctor of Dental Medicine degree from the
University of Louisville
, where she held office as class vice president, the admissions committee officer and a representative for Colgate Kids programs.
She completed a General Practice Residency at Bronx-Lebanon Hospital Center in the South Bronx, New York, where she treated underserved minorities.
She went on to obtain a special needs certificate as senior fellow at Helen Hayes Hospital in West Haverstraw, New York, where she later served as junior attending. Dr. Maynor treated individuals with physical, developmental, behavioral and intellectual disabilities.
She completed an advanced education program in pediatric dentistry at New York University, where she held the position of chief resident. Dr. Maynor has taught at the dental graduate and undergraduate levels, served as a task force member for the Office for People with Developmental Disabilities, has been involved with the Public Policy Advocacy Conference on Capitol Hill and was once a keynote speaker to the Student National Dental Association graduating class at the University of Tennessee at Memphis. She has worked professionally in private practice and public health, and she is a member of the American Academy of Pediatric Dentistry, the North Carolina Academy of Pediatric Dentistry, the Southeastern Society of Pediatric Dentistry and the Special Care Dentistry Association.
Her passion is to provide excellent and comprehensive oral care to children by using a multi-specialty care model because she believes every child should have the opportunity to become a healthy, happy and productive adult.
When she is not caring for children, Dr. Maynor enjoys traveling, outdoor activities, Broadway theatre productions and ballet. She also loves dogs!